Japan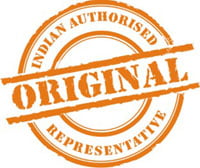 Sakagami Seisakusho, Ltd. has been a specialized manufacturer of seals and packings since 1897.
Sakagami industrial sealing products have solved many sealing problems to serve the industry's diverse needs and requirements. They were chosen among all seal suppliers for assistance in building Japan's railroad system. We offer a full line of Sakagami seals and packings for hydraulics and pneumatics applications, including:
• Rod Wipers
• Rod Packings
• Wear Rings
• Ucups
• Wipers
• Scrapers
• Cushion Seals
• O-Rings
Sakagami is well known as a leading and special hydraulic and pneumatic seal manufacturer in Japan.Since the establishment in 1897, Sakagami has positively developed business based on the idea and technique in the van of the era, overflowing with youth and energy. Furthermore, customers put much reliance in such positive attitude as we feel pride in tradition but we do not rely on it.
For further detail Pl. Login to our principal website at www.sakagami-ltd.co.jp/index-e.html
We proudly announce that E=DEFENCE, Hyogo Earthquake Engineering Research Center in Japan is using Sakagami exclusively supplied H
ydraulic  Seals
 for hydraulic calender
. All other seal producers failed to control leakage of  hydraulic fluid.
For further detail Pl. Login to  www.bosai.go.jp/hyogo/ehyogo/index.html
Seals & O-rings