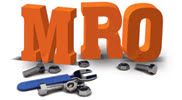 (Maintenance, Repair and Operations) Products
TCA offers a comprehensive line of maintenance, repair, and operations (MRO) products for various application in Machine Tool Industry.
 We have very good sourcing from USA, Japan and Europe and can supply any brand products on very competitive prices. We deals with hundreds of worldwide recognized and respected manufacturers of high-quality products.
As your single source for MRO products, you can count on TCA to provide you with competitive pricing, on-time delivery, and reliable service.
TCA scope of services goes far beyond just supply. We offer a comprehensive supply chain management with Inventory on Request program tailored to meet the specific needs of industrial customers.
Inventory on Request is our unique & innovative programme for creating win win situation for end users. In this you can send your tentative spare parts enquiry which you may require in future. We may also get similar product enquiries from our other customers, based on all inputs we will store the common spare parts in India to facilitate prospective end users. The uncommon spare parts can also be stocked in country of origin. For details pl. send us the enquiry.
As part of our basic scope of supply, TCA provides quality products and unparalleled service levels, including on-time delivery, inventory on request and best rate. Some of the specific elements of a strategic managed business relationship include:
• Comprehensive and experienced program management
• Knowledgeable/dedicated program management team
• Competitive pricing
• Guaranteed service levels
• Stock availability
• Timely delivery
• Accurate documentation
• Measurable and significant reduction in the existing total supply chain cost structure
• Program-specific performance Indicators
• Detailed operational reporting capabilities
• Site-specific emergency response planning
Maintenance, Repair and Operations Products