Daikin EcoRich/EcoRich R
Features
Energy-saving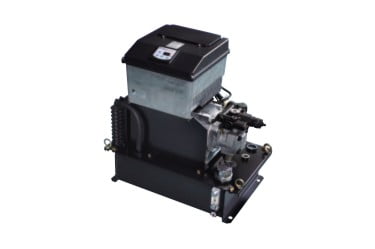 Epoch-making energy-saving 50%(Compared to our product, when pressure is retained)
Dramatic energy-saving by reducing the motor rotating speed under pressure-retained condition
DAIKIN original high-efficiency IPM motor for air conditioners and high-speed response inverter are adopted       (EHU40R/30R/15R).
SR motor, which has low inertia, is adopted (EHU14/25/30).
High-speed response
high-speed response inverter and nonslip synchronized motor control is adopted.
Response equivalent to or higher than conventional variable displacement pump (Pressure retained ⇔ maximum flow rate:0.1 sec or quicker)
Autonomous energy-saving pressure/flow rate control
Supplies required flow according to load condition by monitoring oil pressure loads.
Holds necessary pressure and operates at the minimum rotating speed required to compensate for leakage from circuit in retaining pressure.
Rotates at high speed and supplies required flow when hydraulic actuator operates.
Easy installation and operation
Easy operation and monitoring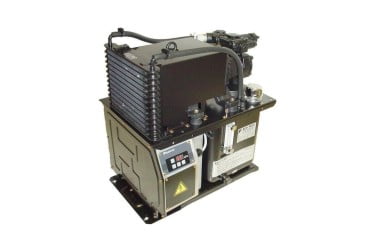 Only connect to 200V commercial power source to operate.
Pressure and flow rate can be set on the touch panel.
Pressure and flow rate are legible displayed in digital.